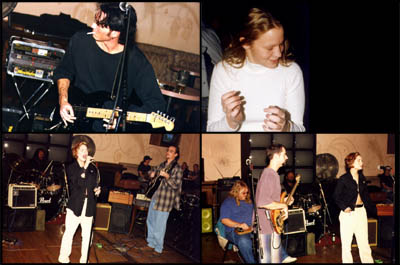 The following Tuesday would change all Tuesdays to come. Rhonda Robison performed with a live band for the first time. "I sorta saw musical dollar signs." Augie explains, "I could see that this girl was going to be a hit on a regular basis. Reguardless of her vocal abilities, she just oozed with charisma and pheromones."
Soon after meeting Rhonda, guitar player extrodinare Michael Ellis moved back to Lancaster from Las Vegas. I had never personally met Michael, but I recognized him and his name from years ago when I used to go out to see local bands.
I recognized Mike from one of his former projects Bombastic Phsyco Spastics and I immediately started recruiting him to help me back up Rhonda in a cover project that would take over all of Lancaster.