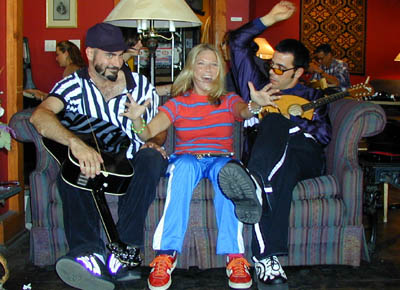 Kevin Zielinski was responsible for the death of Special Boy and the birth of aeiou. Kevin allegedly made some off color comments to Laduska. "Laduska is one of the toughest people I know." Augie says, "Kevin turned out be Jeckel AND Hyde."
Before Kevin left the project, he recruited his long time friend Lou Voutiritsas (drums) to move to from Chicago to San Diego. "Riche's primary role would be to color the songs." Augie says, "Riche was also very unfamiliar with many of the strange chord progressions I had devised. I thought it would be best for everybody if we separated the two until Riche gained confidence."
Unfortunately, Augie's decision strengthened the trio and weakened Riche's involvement. Augie was unable to convince the rhythm section of Riche's importance to the project.